Dianna Flett has a Bronze Star, as well as other medals from her 21-year career as a military intelligence officer, on display in her Stafford, Virginia, home.
But she'd rather talk about the pictures on her wall — a collage of smiling elementary-aged girls doing confidence-building exercises.
"We do this yarn exercise, and that's where the girls are kind of getting to know each other," she said, pointing to one picture with about a dozen girls holding onto a purple thread. "So they roll the ball of yarn, and as they answer 'yes' to a question, then they link the yarn around their finger, and they come to this place where they realize that they're all connected."
That's just one of the visual aids Flett, 57, uses as a facilitator for Girl Smarts, a company she founded in 2012 that conducts after-school workshops for young girls in northern Virginia schools. The training — a mix of discussions and hands-on activities — ranges from how to give a good handshake to standing up to bullies.
"When I was doing my research, I found out that a girl's self-esteem peaks when she's 9 years old," said Flett, who was recently named one of Northern Virginia Magazine's Northern Virginians of the Year. "So I wanted to get into that decision cycle of her going downhill and boost her back up, with skills that will help her as she moves into those middle- and high-school years."
Girl Smarts offers two series of 90-minute workshops for girls in fourth through sixth grade, who typically range in age from 8 to 11. The first series of classes is more skills-based, and girls practice things like introducing themselves and making eye contact. They also identify the values that are most important to them and talk through how to apply them in sticky situations, such as what to do at a party without a chaperone.
The second series, aimed at the older girls, emphasizes turning dreams into goals, recognizing the importance of inner beauty versus Photoshopped perfection and taking care of your body.
"When you give it to them in a simple way, they navigate very complex issues with the innocence of a child," Flett said.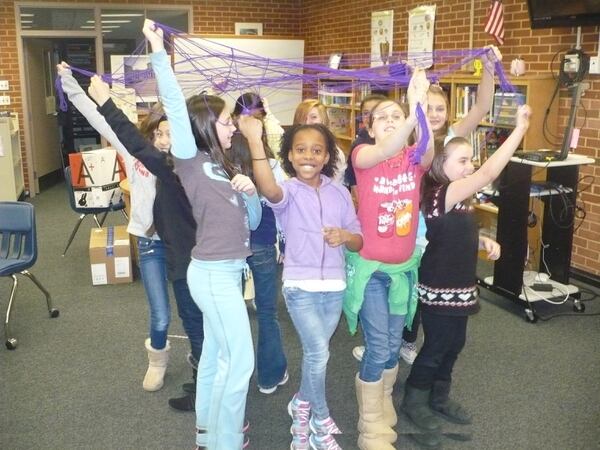 Flett's foray into education began during a stint as president of the Parent Teacher Organization at her son's school, following her Army retirement. She noticed a common theme in her sons' stories from middle school: Their female classmates were having a crash of confidence.
So she took two decades of experience leading soldiers, including in combat, and figured out how to take that into the classroom.
"I don't know that there's an absolute, direct correlation, but certainly the things that I talk about are related to leadership and related to conflict resolution and related to achieving missions and staying true to yourself," she said.
She also aims to get across to her students that they can achieve anything. Her life is evidence of that.
Flett, a self-described overachiever, grew up in a working-class family and was the first person in her family to attend a four-year college. After graduating from Rutgers University on an ROTC scholarship, she moved to Germany to work in Cold War-era counterintelligence in the 1980s. Later, she took charge of the first team to set up counterintelligence operations in Saudi Arabia during Desert Storm, a mission that led to her Bronze Star.
On Sept. 11, 2001, Flett — then eight months pregnant with her fourth son — was a deputy chief at the Defense Intelligence Agency when she received a call on the red phone reporting a plane inbound to D.C. Target: unknown.
The source was her husband inside the Pentagon.
"So, that was a moment," she said. "The Pentagon obviously went up. But I couldn't focus on that. I had soldiers that were in the Pentagon on duty. I couldn't focus on my husband. I had to kick into gear."
Shortly after, Flett decided to retire, to spare her sons from having two active-duty parents during wartime.
"I went from looking for Osama bin Laden to watching Barney on TV," Flett said — a transition she can only describe as "emotionally devastating."
In her retirement, Flett came to realize that her life has been a series of unique opportunities that she could use to teach young girls.
"I have a connection to kids that don't always have the best in life in terms of their setup for success, and the military has taught me that you can kind of work through whatever challenges there are to be able to achieve what you need to achieve," she said.
So she picked up a copy of "Limited Liability Companies for Dummies" in 2012, established Girl Smarts and watched it grow. Flett started as the sole facilitator and now has five additional employees conducting workshops on 21 campuses, including schools with a lot of students from low-income households. In the span of three months last fall, 516 girls attended Girl Smarts workshops at public schools in central and northern Virginia. Flett estimates the program has reached about 3,500 students since its inception.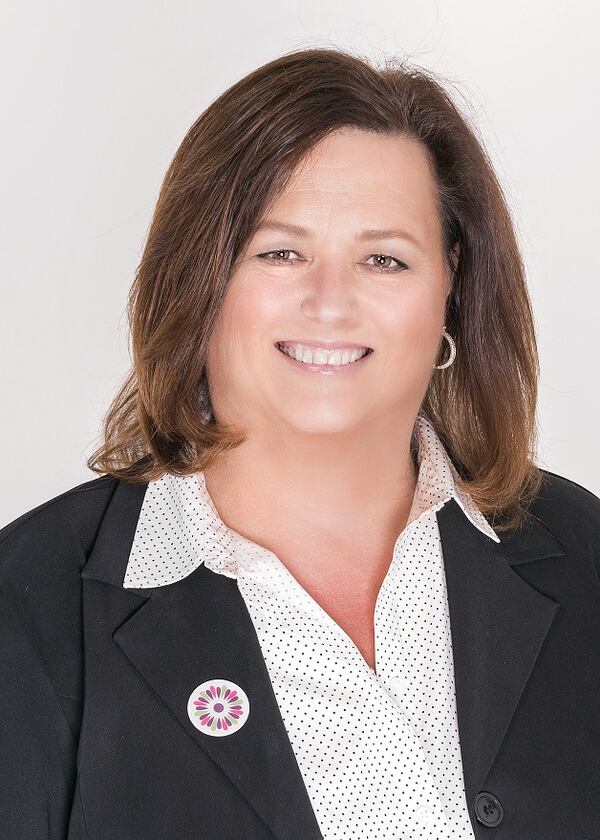 JR Raybold, principal of Conway Elementary School in Fredericksburg, Virginia, has hosted Girl Smarts workshops at his school for several years — a "no-brainer," from his perspective.
"We brought it in because it was Dianna Flett. To me there's very few human beings on this planet that are as pure, as authentic and as intelligent as she is," he said.
The two met when Raybold was an assistant principal at Flett's son's school, where she led the PTO. He has seen first-hand how Flett's military leadership experience seeps into her Girl Smarts training.
"She's gone out to battle and led men and women in battle," he said. "She makes (the girls) think that they can take on the world and (helps) them realize that they can do things because she did it. She empowers kids. She empowers people."
Flett has big plans for Girl Smarts. This summer, she will run a day camp for kids, and she would eventually like to expand the Girl Smarts idea into workshops for older girls, adults, and even expecting moms.
It's not a lucrative business, Flett admits. But it has intangible profits.
She recently had a "full-circle moment" when she received an invitation to give the keynote speech for Women's History Month at Fort Huachuca, where she started her military intelligence career. The invitation came after a chief warrant officer, whose career Flett influenced some 30 years ago, reached out to her on social media.
Flett plans to talk about her Girl Smarts career and the importance of mentoring and creating a legacy.
"Knowing that I have these skills and knowing that I can reach these young women, with important lessons and in important ways, is very fulfilling for me," she said.